Regular price
Sale price
$21.99 USD
Unit price
per
Sale
Sold out
Our best seller, this scrumptious pie is chock full of native Maine wild blueberries that melt in your mouth. Coupled with our signature gluten-free crust, one bite of this gluten-free blueberry pie will have you hooked on traditional Maine goodness! 
INGREDIENTS:
Crust: The Maine Pie Co. Gluten-Free Mix (White Rice Flour, Brown Rice Flour, Potato Starch, Tapioca Starch), Butter, Eggs, Fresh Lemon Juice, Pure Cane Sugar, Sea Salt, Xanthan Gum.
Filling: Wild Maine Blueberries, Sugar, Fresh Lemon Juice, Cornstarch, Butter, Cinnamon, Salt.
ALLERGY STATEMENT: 
Contains milk and eggs. Processed in a facility that handles tree nuts.
BAKING INSTRUCTIONS:  Preheat oven to 425°F. Remove pie from plastic wrapping and bake on bottom rack for 20 minutes, then reduce heat to 350°F. Move pie to the middle rack and continue to bake until the crust is golden and the filling is bubbly (approximately 40-50 minutes). Remove pie from oven and allow to cool for approximately one hour. Enjoy! Convection: Adjust time and temperatures accordingly.
View full details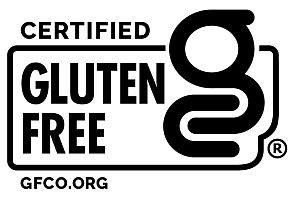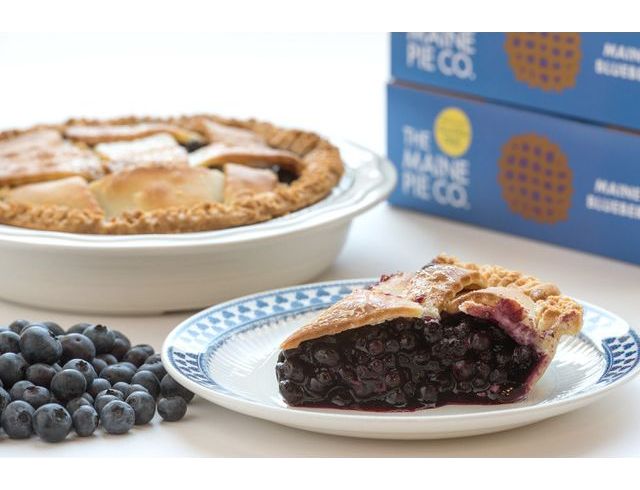 Company didn't even know it was gluten free. Really good
Great pie
The blueberry pie was the best ever! Came out of the oven perfectly.
Two crust /
Could not use a separate crust to make a top crust for my baked apple pie.
No lie it's the best pie!
No lie this is the best Pie! Guests couldn't even tell it was GF. We did a blind taste Hands down the best pumpkin and blueberry pies.
Meh
The pies were smaller than a normal pie, which didn't show in the pictures. They were fine, but not as good as other Maine pies I've bought from Goldbelly in the past. Those pies just got too expensive so I tried something different this year. The pies were smaller, just ok and shipping is horrible. I don't mind so much that they shipped late as I got them in time for Thanksgiving, it's more that they lied to me for three days straight saying they were shipping that day when clearly they weren't. Next year, I'm just going to have to go without Maine blueberry pie. That or learn to bake one myself,