Regular price
Sale price
$21.99 USD
Unit price
per
Sale
Sold out
Growing up in Iowa, my brother's favorite pie was the one made with cherries from our grandmother's tree. We've adapted that classic recipe to make this irresistible gluten-free sour cherry pie! At The Maine Pie Co., we can't tell a lie: our signature gluten-free crust filled with delicious sour cherries and topped with our brown sugar crumble make the perfect blend of sour and sweet.
INGREDIENTS:
Crust:The Maine Pie Co. Gluten-Free Mix (White Rice Flour, Brown Rice Flour, Potato Starch, Tapioca Starch), Butter,  Eggs, Fresh Lemon Juice, Pure Cane Sugar, Sea Salt, Xanthan Gum.
Crumble Topping: The Maine Pie Co. Gluten-Free Mix (White Rice Flour, Brown Rice Flour, Potato Starch, Tapioca Starch), Gluten-Free Rolled Oats, Brown Sugar, Butter, Cinnamon, Sea Salt, Xanthan Gum.
Filling: Sour Cherries, Pure Cane Sugar, Fresh Lemon Juice, Cornstarch (Non-GMO).
ALLERGY STATEMENT: 
This product contains dairy, eggs, and was processed in a facility that handles tree nuts. May contain pits.
BAKING INSTRUCTIONS:  Preheat oven to 425°F. Remove pie from plastic wrapping, place on cookie sheet and bake on bottom rack of oven for 20 minutes. Reduce heat to 350°F. Move pie to the middle rack and continue baking until crust is golden and filling is bubbly (an additional 40-50 minutes). Remove pie from oven and allow to cool for approximately one hour. Enjoy! Convection: Adjust time and temperatures accordingly. 
View full details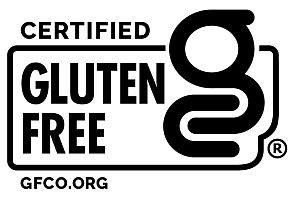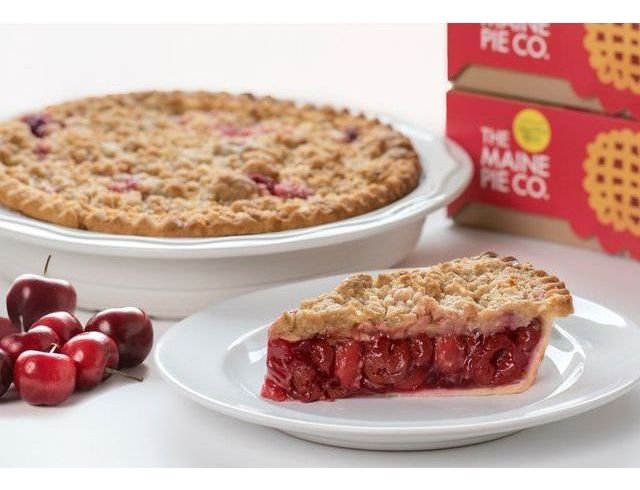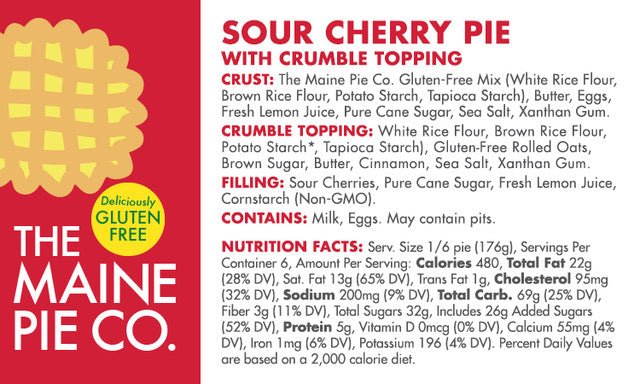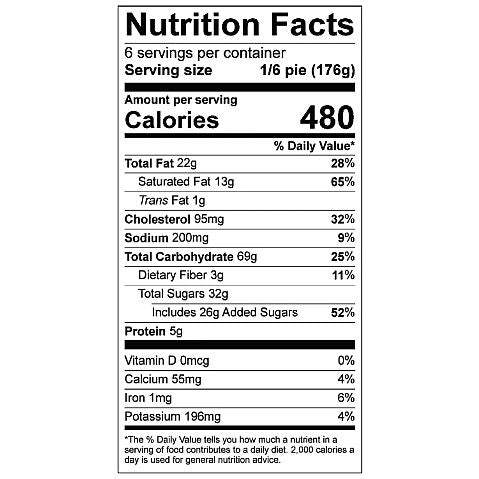 Totes Amaze!
So good! Especially with vanilla ice cream! It has to be baked, fyi
Best pie ever!
OMG! This pie was AMAZING! We need 2 next time!
Outstanding
Beyond expectations as to taste and composition. Shipping was speedy and the pies were still totally frozen when they arrived. Your customer service responded to an email inquiry same day. Totally impressive overall and I will recommend to everyone I know. Thank you!
Sour Cherry Pie
As all the pies I've tried of MPC, the sour cherry pie was delicious, too!!
5 stars
This was a birthday gift, and I was concerned about you sending the receipt in the box, as I couldn't reach anyone at the Maine Pie Company. My sister loves the pie and said it was the best pie she had had in years, regardless of gluten free status! Crust was perfectly crispy, cherries perfect sweet/sour and the topping was just enough. She liked it so much that she was looking for a source in her area to buy from!