Regular price
Sale price
$21.99 USD
Unit price
per
Sale
Sold out
It's always apple pie season at The Maine Pie Co.! An American classic, our gluten-free apple pie mixes cinnamon, nutmeg, and clove with fresh, crisp apples. Our apples are locally sourced and then peeled, cut, and made into pies the same day! Nothing's better than a slice, warm from the oven and paired with a scoop of vanilla ice cream. No more wondering where to buy gluten-free apple pie – we've got you covered!

INGREDIENTS:

Crust: The Maine Pie Co. Gluten-Free Mix (White Rice Flour, Brown Rice Flour, Potato Starch, Tapioca Starch), Butter, Eggs, Fresh Lemon Juice, Pure Cane Sugar, Sea Salt, Xanthan Gum.
Filling: Apples, Sugar, Fresh Lemon Juice, Cornstarch, Cinnamon, Sea Salt, Nutmeg, Cloves.
ALLERGY STATEMENT: 
Contains milk and eggs. Processed in a facility that handles tree nuts.
BAKING INSTRUCTIONS:  Preheat oven to 425°F. Remove pie from plastic wrapping and bake on bottom rack for 20 minutes, then reduce heat to 350°F. Move pie to the middle rack and continue to bake until the crust is golden and the filling is bubbly (approximately 40-50 minutes). Remove pie from oven and allow to cool for approximately one hour. Enjoy! Convection: Adjust time and temperatures accordingly. 
View full details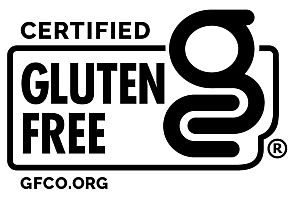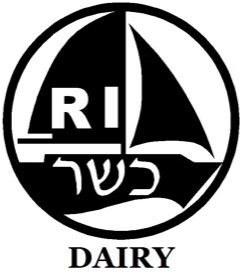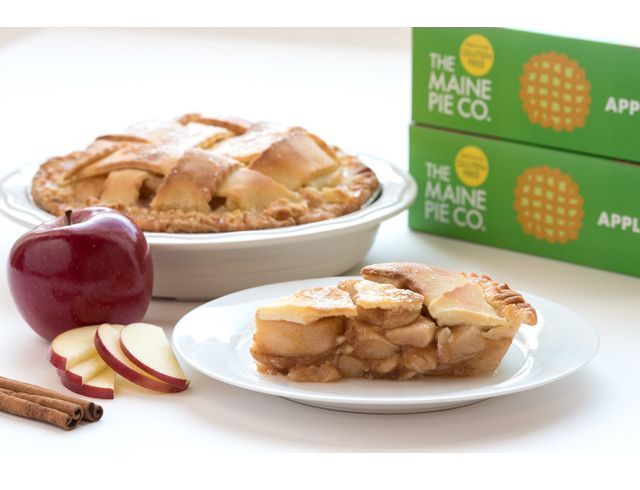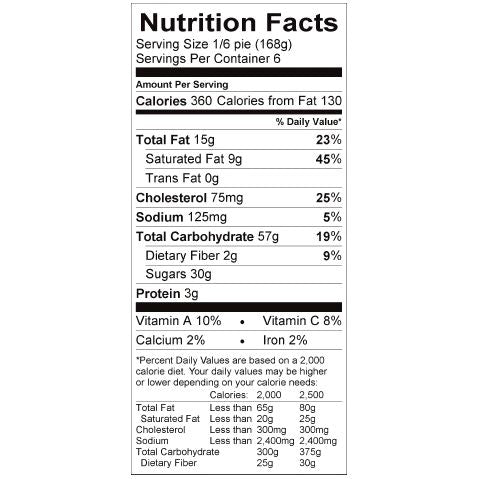 Apple still in freezer, but cherry was a MESS
Hello! I've bought from The Maine Pie Co before and loved the products. So I bought some more, and just to give feedback, ironically enough tonight was the first pie I took out of the freezer to bake. It was the cherry pie, and I'm not certain how (because it went straight into the freezer upon delivery), but it looks like the pie melted a bit? The bottom of the box had red juice all over it, and the top of the pie itself was even stained with cherry juice. Just some feedback, maybe a carrier issue? I'm sure it will still taste delicious though!
What I like...and what I don't like...
What I like is the lattice-top apple pie. No, that's not strong enough. I LOVE it. You'd think I'd like the fact that the crust is gluten-free and just the right texture--as good, if not better, as a wheat-based pie crust--and I do; but what I REALLY like are the APPLES! Big, tangy chunks of apples, not too sweet, not at all mushy, not thin wisps of something that might be fruit that get lost in the syrup--but APPLES! Something that cries out "FRESH, TREE-PICKED, ALMOST CRUNCHY APPLES!" when you bite into 'em. This pie is BETTER than my grandmother's, and she was a local pie maven.
What I don't like is that I can't FIND it anywhere! I used to be able to get it at the Fresh Thyme markets in Wisconsin, but it vanished! Now they only stock inferior brands that I won't even touch. Unfortunately, with shipping costs being (understandably) high (I mean, it is frozen, heavy, and has to ship overnight, and that's pricey) I'm afraid your pie will have to be a holiday treat instead of an old friend at Sunday dinner. But thanks for making THE BEST gluten-free apple pie ANYwhere!
Good but arrived defrosted and box damaged
Initially I purchased the GF Main Apple Pie at store and it was delicious. Then I purchased 4 more on line and they arrived defrosted and did not heat up as well. Soggy. I will try again as initially even the non- gf people loved it. Was delicious and want to get more Maine Pie Company Pies.
apple pie
Family ate the whole pie without realizing it was GLUTEN FREE! Luckily, I ordered extra pies!! Delicious!!
Delicious!!!
The pie was amazing and the crust was so delicious!